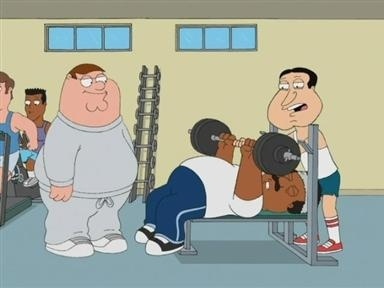 This was the most sweaty workout. Bill said it may be the hardest, at the least he said its the hardest to watch. In any case, it was sweaty and hard, however for me the worst thing ever is box jumping...I have a phobia or something about it.
I left the building to come home to my sofa and watch Biggest Loser and Parenthood. On Biggest Loser I recognized the rowers, the kettle balls...omg how do those people do it.
I still feel soreness after the work-outs but nothing like after the first day...or after the first day of the second week. Maybe the muscles are waking up to what is happeneing...weird how we can actually change our bodies with work. Very strange.
I feel if they can do it I can do it. We started week #3 of the 6 week program....whew...he took a group photo, might end up on FB...I can't wait to see that. It's going to be frightening.
row/ jump press/kettle ball
4 reps different sequence 2minutes 1 minute 1minute then switch count calories and reps.